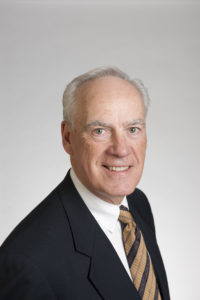 Mr. Ron Hosking, CPA, CA, is a chartered accountant with three decades of experience as a financial manager in the biotechnology and pharmaceutical industries. He is Chief Financial Officer of AntoXa Corporation and Chair of AntoXa's Board of Directors.
Mr. Hosking is also a founder of PlantForm Corporation and PlantForm's Chief Financial Officer.
From 1997 to 2008, Mr. Hosking was Vice-President Finance & Chief Financial Officer for PreMD Inc., a developer of point-of-care medical devices. He guided the company through seven public financings and onto the TSX (2000) and AMEX (2002) stock exchanges. He also helped negotiate out-licensing partnerships with McNeil Consumer Healthcare and AstraZeneca.
Mr. Hosking has also served as Vice-President Finance & CFO, LifeTECH Corporation; General Manager & CFO, Biomira Diagnostics Inc.; and Director of Marketing & Finance, Ortho Diagnostic Systems Inc. (Johnson & Johnson).
He is a member of Life Sciences Ontario and the Ontario Biosciences Innovation Organization.