Guelph, Ont., Canada, Dec. 20, 2018 — AntoXa Corporation announced today that Ms. Ashley J. Meyers has been appointed President and Chief Operating Officer (COO).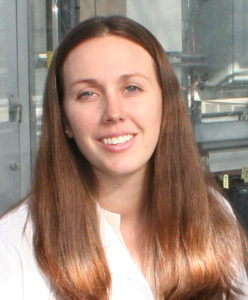 Ms. Meyers has been a member of the Canadian biopharmaceutical company's leadership team since the company's inception. She brings more than 10 years of experience in drug research and development with a focus on recombinant proteins and production of these products for pre-clinical trials.
"We're very pleased that Ashley will be taking the reins to lead AntoXa through the company's next stage of growth and development," said Dr. Don Stewart, AntoXa's CEO and founding president. "She has been leading our medical countermeasures research and development programs since 2012 and has secured more than $2.2 million towards advancing these programs."
Ms. Meyers will continue work to develop three key assets:
PhD9 anti-ricin antibody
BuChE, a countermeasure for sarin and soman nerve agents
biosimilar Herceptin to treat trauma in military personnel and civilians
In April, AntoXa was granted a license from Defence Research & Development Canada (DRDC), an agency of the Canadian Department of National Defence, to develop and produce an anti-ricin monoclonal antibody for sale in markets worldwide.
"Ashley's leadership and expertise will be an important asset as AntoXa continues to build partnerships with investors and government agencies to bring these important drugs to market," Stewart said.
Ms. Meyers completed a M.Sc. degree in protein engineering in plants from the University of Guelph under the supervision of Dr. J.Christopher Hall, PlantForm's co-founder and Chief Scientific Officer and a member of the AntoXa Board of Directors. In addition to her work with AntoXa, she has over five years of experience as a project manager for government-funded contracts for PlantForm Corporation and is a certified Project Management Professional (PMP).
AntoXa Corporation is a Canadian biopharmaceutical company developing medical countermeasures to protect military and civilian personnel from biological and chemical agents, as well as outbreaks of naturally occurring infectious diseases.
A wholly-owned subsidiary of PlantForm Corporation, AntoXa holds an exclusive licence to the vivoXPRESS® biopharmaceutical manufacturing platform to produce countermeasures for ricin, sarin, soman and Ebola Sudan, as well as other defence-related therapeutics.
vivoXPRESS® technology uses genetically engineered tobacco plants to produce biopharmaceuticals in less than six weeks at a significantly lower cost of goods compared to industry standard fermentation systems.
– end –
For more information, please contact:
Ashley J. Meyers
President and COO, AntoXa Corp.
[email protected]
+905-852-0850
Stacey Curry Gunn
Director of Communications, AntoXa Corp.
[email protected]
+1 519-827-1131