Welcome to AntoXa Corporation's newsroom.
For media inquiries, please contact:
Stacey Curry Gunn
Director of Communications
stacey.curry.gunn@antoxacorp.com
519.827.1131
See below for links to the latest AntoXa news.
---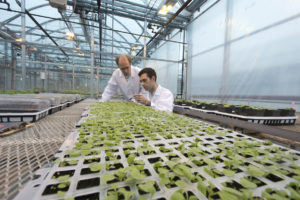 A University of New Mexico scientist is partnering with AntoXa's parent company, PlantForm Corporation, to advance research aimed at improving understanding of Ebola virus and improving existing vaccines by inducing more effective immune responses to infection. The project employs PlantForm's tobacco-plant-based vivoXPRESS® biopharmaceutical manufacturing system. The aim is to express ...
Continue reading ...